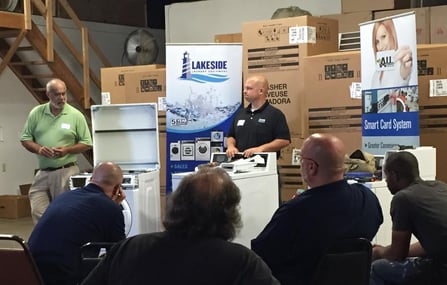 Lakeside Laundry Equipment recently held a Service School at our commercial laundry equipment facility in Bedford, as we do periodically throughout the year.
For this school, technicians from Maytag joined us and performed a total Maytag equipment tear-down, as well as demonstrated preventative maintenance tips and easy fixes. The event was a great learning opportunity for commercial laundry owners and managers.
Stay tuned for updates about future Service Schools and plan to join us! Contact us with any questions about the event.