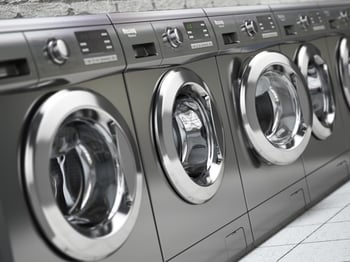 Do you own a multi-housing laundry facility or laundromat that is coin-operated? Making the switch to newer technology makes it easier for you and your customers. Rather than getting coins from the bank, users can simply use a smart card or credit card, making the transaction more convenient.
Smart card-operated and credit card-operated laundry machines have changed both multi-housing laundry facilities and laundromats, which have been traditionally coin-operated. Modern technological advancements provide an easier, more profitable solution for laundromat owners and multi-housing property owners and apartment managers to:
Maximize income
Attract new customers/residents
Improve the laundry experience
A Wide Selection of Card-Operated Washers and Dryers
Lakeside Laundry Equipment is a proud supplier of industry-leading card-operated washers and dryers throughout Michigan, Ohio, West Virginia, and Western Pennsylvania. Our smart card laundry payment systems eliminate the hassle of residents and customers having to dig for loose change.