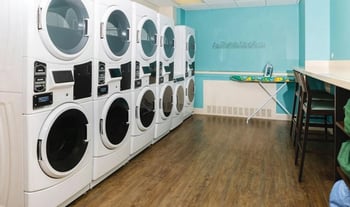 When A.L.L. Laundry Service was asked how much it would cost to install five sets of washers and dryers at Ronald McDonald House Charities (RMHC) of Detroit, owner Howard Shear's immediate response was, "This is a charity. This isn't for us to make money on."
A.L.L. Laundry Services is part of Lakeside Laundry Equipment, a family-owned and operated distributor based in Bedford Heights, Ohio, just outside Cleveland. As the company's route division, A.L.L. leases machines and maintains shared laundry rooms in residential buildings throughout Ohio and in the greater Detroit and Pittsburgh areas. Shear recently opened a new laundromat on 8 Mile Road in Detroit called Heights Laundry.....

If you'd like to ready the rest of the article, click here.