Your Guide to Starting and Operating a Laundromat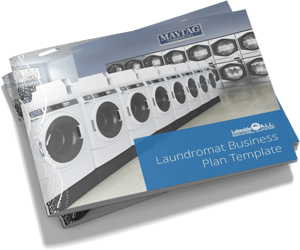 Thinking of starting a laundromat business? Lakeside Laundry Equipment will help you every step of the way, from design to construction to operation.
A laundromat is a reliable business investment that's easy to start, flexible, and cash-generating. You can tailor the business to your needs and expectations. Your options in terms of size, location, staffing, and amenities are up to you, and you can add features to generate further revenue, such as vending and entertainment options. It's your business!
In this free laundromat business plan template, you'll learn about what to consider to ensure your business runs as smoothly as possible so you can maximize your investment.
Fill out the form to download our free sample business plan for laundromats.