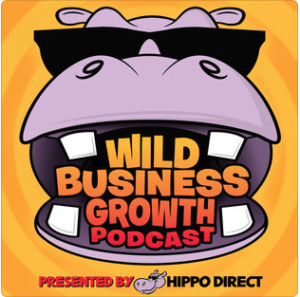 We're proud that our grassroots growth and entrepreneurial drive captured the attention of the Wild Business Growth podcast.
Howard Shear, owner of Lakeside Laundry Equipment and A.L.L. Laundry Service, chats with host Max Branstetter about how we grew by word of mouth thanks to solid fundamentals, honesty and building strong relationships.
The conversation covers a lot of great business basics, like the importance of satisfying customers and the need to innovate.
Shear tells some stories from the front lines that vividly illustrate the ups and downs of risk as an entrepreneur and the unique challenges of running a family business:
Find out how Shear's father, a Holocaust survivor, triumphed over adversity and made the very founding of our company possible.
Get a quick history of the company and how it transformed from a small vending operation into a multi-state, full-service provider of commercial laundry solutions.
Learn why Shear won't hire family members until they've worked somewhere else first.
Hear about how technology that looks perfect can present unforeseen challenges once it's in the field.
Learn how Shear empowers his workforce to do what's right for the customer as quickly as possible.
Oh, and enjoy plenty of laughs along the way as our blunt and colorful owner shares stories of his family, friends and mentors – each of whom have played a key role in his success and the success of Lakeside Laundry Equipment and A.L.L. Laundry Service.
Whether you want to know more about us or just love a good entrepreneurial story, listen to the episode today.